Free Audiobooks: How to Apply for a Membership to our Charity Library
Here at Listening Books, we know that access to audiobooks can be limited. Services that charge monthly can be expensive, and your local library may have long waiting lists for popular titles. This means that lots of people who could benefit from audiobooks can't always get them. But there is good news if you're looking for free audiobooks! If reading print or holding a book is impacted by an illness, disability, specific learning difficulty like dyslexia, or even a mental health condition, then you could be eligible for a free membership to our charity library.
How Does the Free Audiobooks Membership Work?
Listening Books is a national charity. Our mission is to provide an affordable audiobook library for people based in the UK who find reading or holding book a book is difficult because of a print impairment. It may seem like a small thing, but we know that access to audiobooks can open up the world of reading again, giving everyone the option to escape into a story.
Usually membership costs between £20 and £45 annually, but we recognise that sometimes this can be a tough cost to cover for people on a limited budget. Thanks to the generosity of trusts and companies that support us, we can offer a limited number of free audiobook memberships to people who are eligible to join the service living in the UK.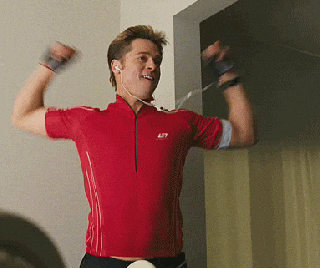 Who is Eligible for the Free Audiobooks Membership?
We cover virtually all print impairments, from mild to severe. Some of the most common conditions that would mean you are eligible are: dyslexia, arthritis, visual impairments, a head injury, multiple sclerosis, ME/CFS or fibromyalgia. However, we cover many more. If you are not sure if you'd be eligible, you can check our FAQ page, or contact us!
We don't ask for financial or benefits proof, but we do ask you to sign a self-declaration that you would be unable to cover the annual cost of our membership.
Unfortunately, our service is only available to people living in the UK.
How Does an Audiobook Library Work?
You can borrow audiobooks from us either online or through our postal service.
Downloading or Streaming
We use the OverDrive online library service. You can browse our audiobooks, borrow them, and listen using an app available for smartphones or tablets, or on a desktop or laptop computer. You can borrow 2 audiobooks at a time for up to 21 days. They return automatically at the end of the loan period. Find out more.
Postal MP3 CD
Browse our library on our website and choose a list of audiobooks you'd like to listen to. We'll then send you up to four at any time that will be delivered directly through your letterbox. You can listen to them for as long as you like, then post them back in the pre-paid envelope. Once we receive them, we'll automatically send you another audiobook! Find out more.
Signing up for a free membership gives you access to all of these services, so you can borrow audiobooks however it works best for you!
How Do I Apply for a Free Audiobooks Membership?
You can apply online on our website. If you have questions, you can also contact us.
Want to browse our library to see what we have? You can look at our downloadable audiobooks here, and the full catalogue here.
What do current Listening Books members think?
"I have a very limited budget and although I do purchase some books online, the library-style service at Listening Books is better financially. It also allows me to try out books I hadn't heard of, without the cost of buying the book.


I like being able to feel like I am not stupid and I am not excluded from this world of literature that other people are part of. It excites me to find a book that really interests me and makes me feel like I am learning things. It also allows me to listen whilst I am doing other things (and it helps me get those things done). Audiobooks are great for absorbing myself into – so distracting from my symptoms, and I can get on with things whilst listening.


Without audiobooks I would not be able to access any literature and very little educational-type material. I would not be able to deal with my health & mental-health symptoms as much. I wouldn't have the enjoyment and other benefits of books- I heard an author say something like…books should be a window into other worlds and a mirror into your own – this kind of explains how the opposite is when you don't have literature. My world would be very small indeed."
Want to find out more about our free audiobooks membership? Check out our website.
If you enjoyed this most you may also like How Audiobooks Changed My Life or 15 Reasons Audiobooks Are Amazing.